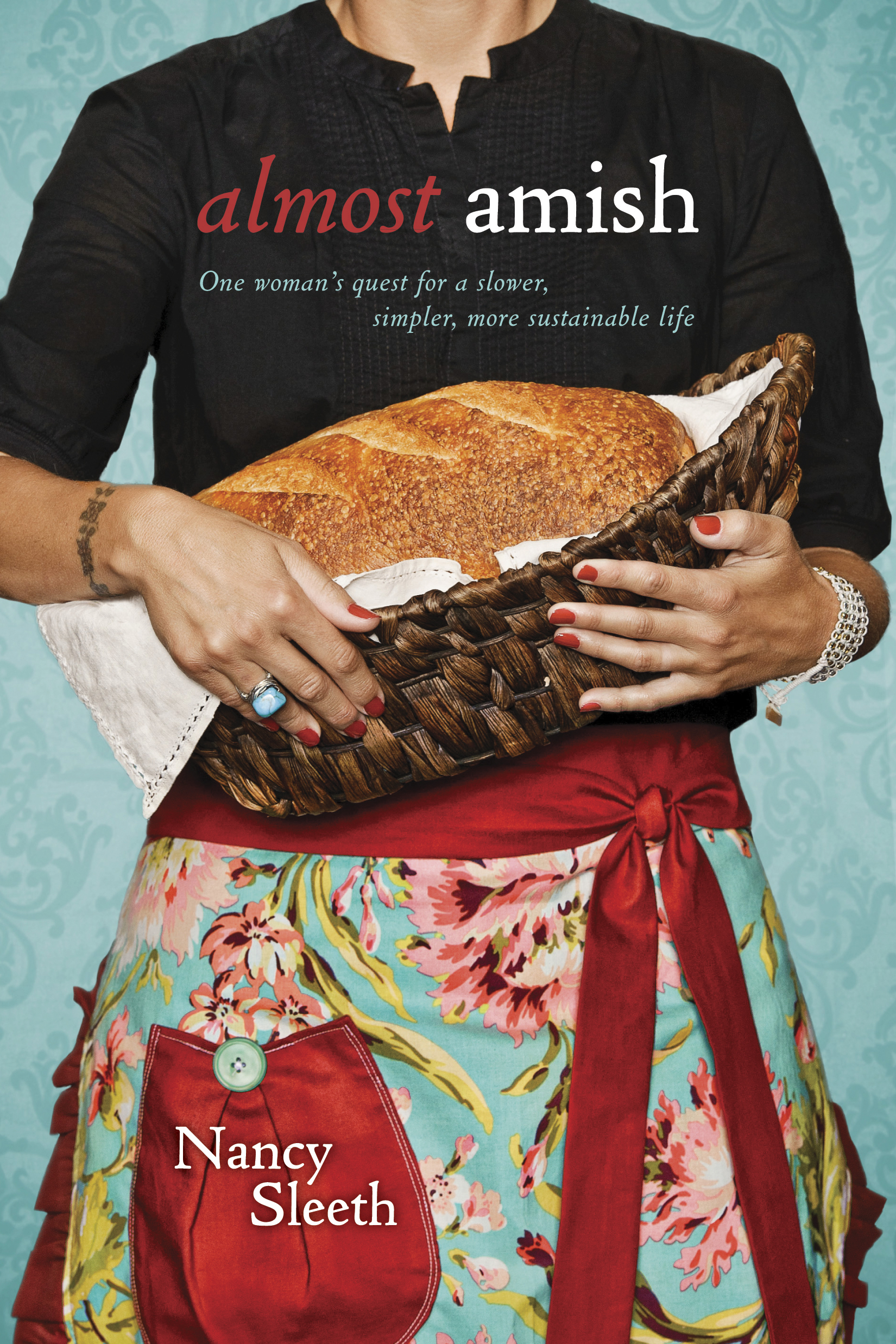 Almost Amish
by: Nancy Sleeth
About the Book:
"Have you ever stopped to think, Maybe the Amish are on to something? Look around. We tweet while we drive, we talk while we text, and we surf the Internet until we fall asleep. We are essentially plugged in and available 24 hours a day, seven days a week.
Rather than mastering technology, we have allowed technology to master us. We are an exhausted nation. No one has enough time, everyone feels stressed out, and our kids spend more hours staring at a screen each week than they do playing outside.
It's time to simplify our lives, make faith and family the focal point, and recapture the lost art of simple living. Building on the basic principles of Amish life, Nancy Sleeth shows readers how making conscious choices to limit (and in some cases eliminate) technology's hold on our lives and getting back to basics can help us lead calmer, more focused, less harried lives that result in stronger, deeper relationships with our families, friends, and God."
About the Author:
"Nancy Sleeth and her husband, Matthew, are cofounders of Blessed Earth, a faith-based environmental nonprofit. After an environmental and spiritual conversion experience, Nancy and her family radically altered their footprint, giving away half their possessions and reducing their energy use by more than two-thirds. Prior to heeding this environmental calling, Nancy served as communications director for a Fortune 500 company and as an educator and administrator, most recently at Asbury University. She is a graduate of Georgetown University and holds a master's degree in journalism. Nancy and Matthew are the parents of Clark, a medical resident preparing for missionary work, and Emma, the author of It's Easy Being Green (Zondervan), which is a call to teens to live sustainable lifestyles. The Sleeths live in Lexington, Kentucky."
My Review:
Living up North until I was nine, I was exposed to the Amish community at an early age. We lived in an area where we shared the road with horse and buggies and I saw the lanterns through the windows in the evenings. I have always been intrigued with the Amish way of life so I jumped at the chance to read Almost Amish. Although there are different traditions, all Amish communities understand that longevity and sustainability are the basis for life and living by Gods word. Almost Amish is a little look into the Amish way and as you read the scriptures that are Gods words, it's a wonderful lesson for all of us. I really like the small ways the author provides to make substantial changes to your lifestyle and sharing how her family lives Almost Amish. 2 Thumbs Up!
*I received a complimentary copy of the book in this post via Tyndale House Publishers for purposes of this review, however all opinions are my own.