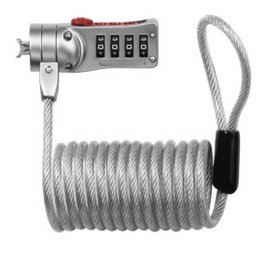 Check it Out! One of my most valuable possessions at this moment in my life is my laptop and with my current situation and not having a home, I am always worried about how safe it is in my hotel room when I leave, so I was super excited to learn about these locks by Master Lock called the SafeSpace Laptop Lock.
Head on over
HERE
and you can check out all it's features, and see other wonderful Master Lock options when it comes to some of your most valuable possessions. And you can head over to their
Facebook page
and test your safety and security knowledge in the Master Combo Challenge and possibly win some fab prizes.
*I am eligible for a prize drawing via MomBloggers Club and Master Lock, and received information for this post however all opinions are my own.