Check it Out! It's time for Giveaway #2 of the Mother's Day of Giveaways! This is the perfect gift for any mother!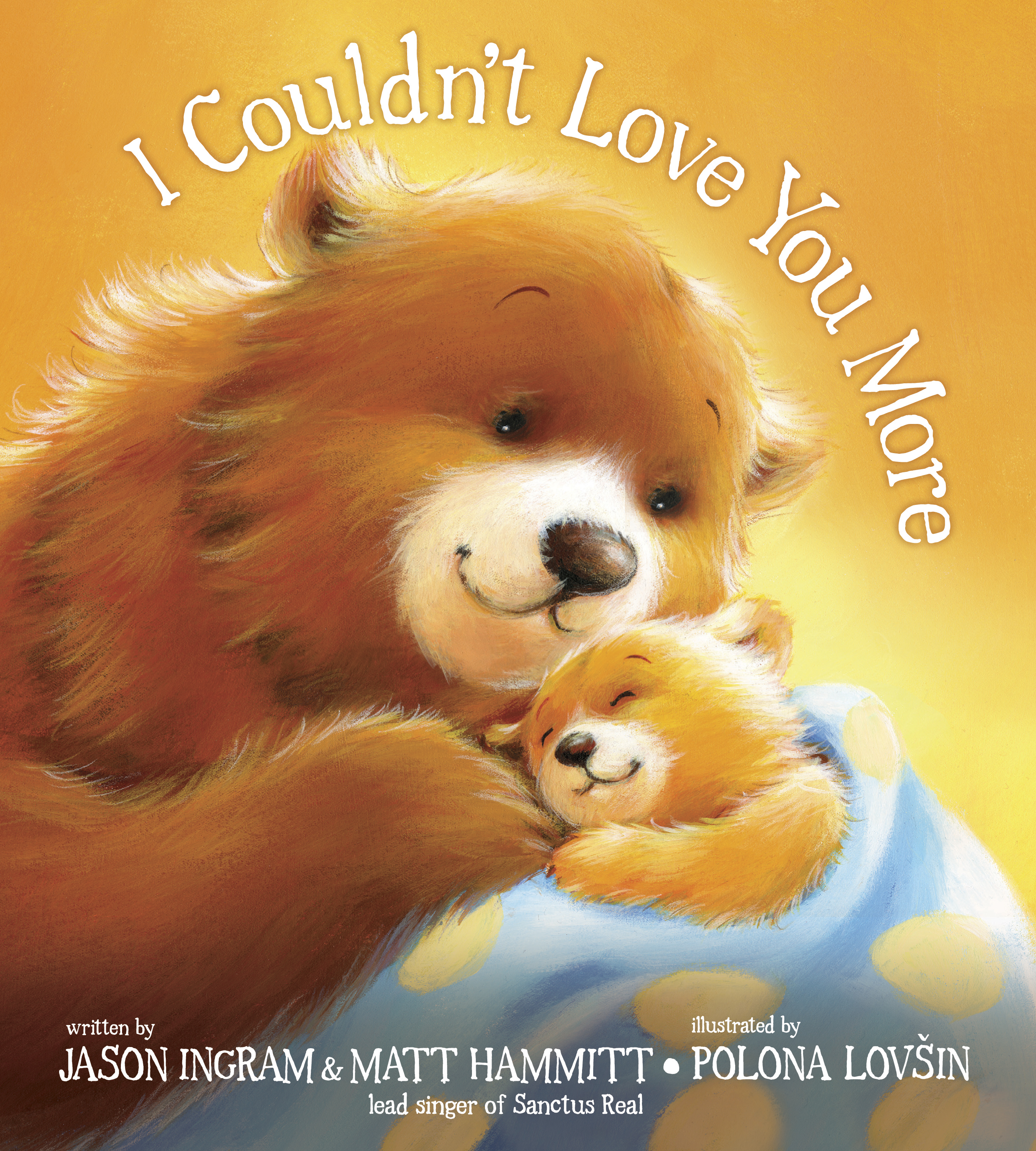 I Couldn't Love You More
by: Jason Ingram & Matt Hammitt
About the Book:
"In the same manner as touching picture books like bestsellers Let Me Hold You Longer and Love You Forever, I Couldn't Love You More tells a sweet, loving, yet powerful message: I couldn't love you more, but there is someone who does. Through the unique relationship of adorable animals, the book shares that Christ is always with you and he loves you more than you can imagine. This engaging picture book combines lovable and irresistible images with the lyrics from the song (co-written by Jason Ingram and Matt Hammitt). Matt is lead vocalist for Sanctus Real, a Grammy-nominated Christian rock band. The song is on Hammitt's latest album, Every Fallen Tear. When Matt and his wife, Sarah, were halfway through her pregnancy, they discovered their son would be born with Hypoplastic Left Heart Syndrome (HLHS), a rare congenital defect. Matt and Sarah's son, Bowen, was born on 9/9/10 and received a huge following through the Hammitt's blog (bowensheart.com), K-LOVE, and ABC News. A portion of the proceeds from the book goes to the foundation the Hammitts' have started to help parents with children who have this heart condition."
My Review:
I love children's books and since the day they were born, I have read to all my kids! I love to read and I want my kids to love to read so I started them out early and I wish this book had been around then. Beautifully illustrated with bright vibrant colors, the pictures are so happy and bring the story to life for children. It is a perfect bedtime story with mom or dad or even the grandparents. It reminds them nightly of God's unconditional love and how important it is to celebrate that love! Telling my kids I love you is something that I do all the time, we will just walk by each other and they will look and me and say I love you. I want them to know and to feel loved and although taking care of them is another way I show love, they really need to hear those words, I love you!
Time for a chance to win your own copy of this wonderful children's book...
Enter via Rafflecopter form below, to win a certificate good for a Free copy of "I Couldn't Love You More", redeemable at a Christian bookstore near you. US residents only.
*I received the product in this post compliments of Tyndale House Publishers for purposes of this review, however all opinions are my own.