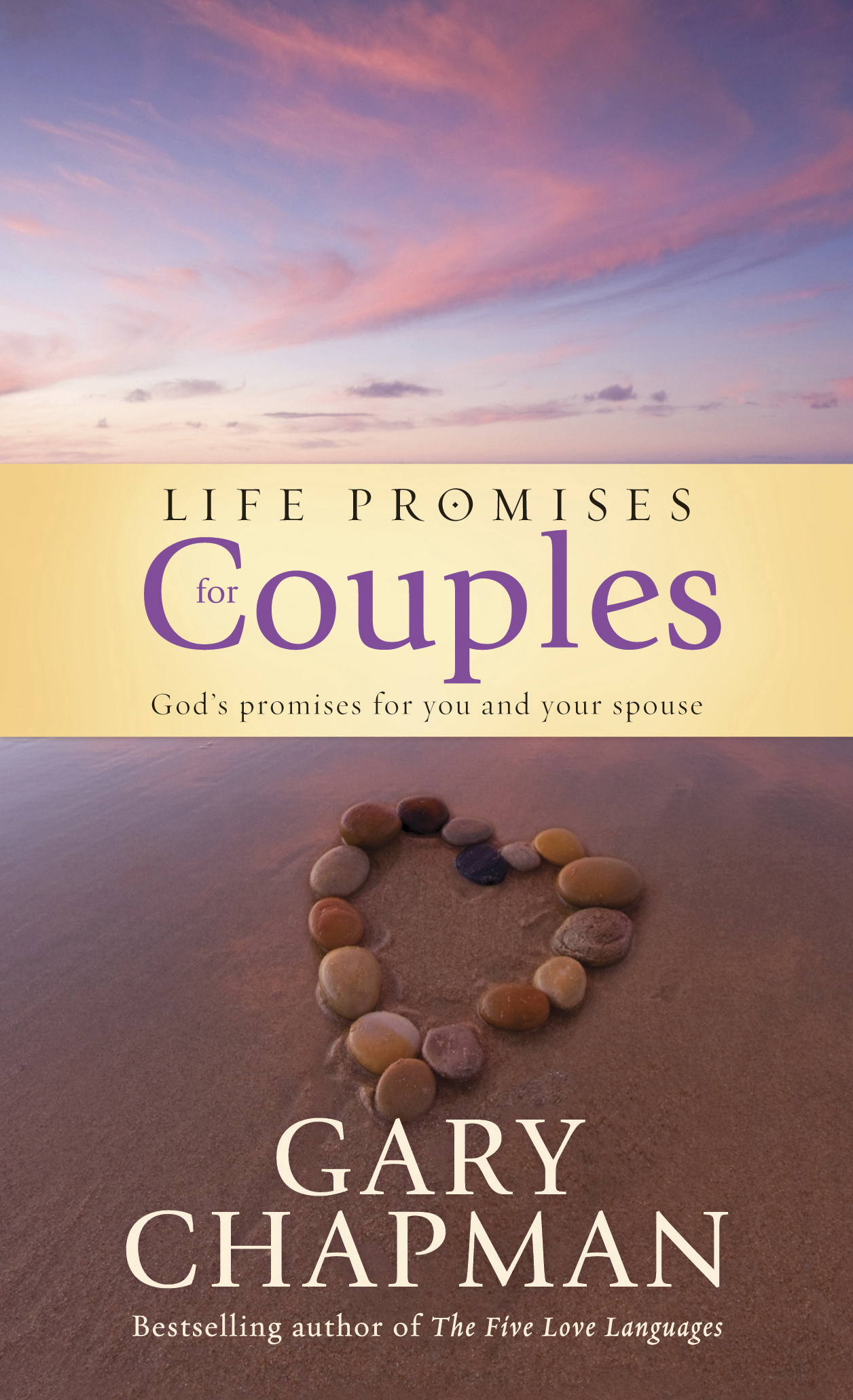 Life Promises for Couples
by: Gary Chapman
About the Book:
"Everybody wants a strong, loving, God-centered marriage. In Life Promises for Couples, New York Times bestselling relationship expert Dr. Gary Chapman provides trusted words of wisdom designed to encourage and inspire couples, alongside key Bible verses that illuminate God's plan for marriage and for nurturing healthy, happy relationships. Whether you are a young couple just starting out or you've just celebrated your 50th wedding anniversary, your marriage is sure to benefit from the timeless wisdom contained in this beautifully designed two-color gift book."
About the Author:
"Dr. Gary Chapman is the author of the best-selling The Five Love Languages (more than 4 million copies sold) and The Four Seasons of Marriage. He is the director of Marriage and Family Life Consultants, Inc.; an internationally known speaker; and the host of A Love Language Minute, a syndicated radio program heard on more than 100 stations across North America. He and his wife, Karolyn, live in North Carolina."
My Review:
I love devotionals! There is no better way to start the day than with a word from God and devotionals are a great way to do that and explore the bible at the same time. Spending a few minutes each morning together allows my husband and I to center ourselves before starting the day. My hubs doesn't have a huge attention span, but this book is set up so that it only takes a few minutes to read each day. It is a beautiful little hard back book that can be for any couple, even those just dating. There are a few Life Promises or scriptures each day and then a devotional page to go with them. We are really enjoying this book and both hubs and I give it 2 Thumbs Up!
*I received the book in this post compliments of Tynedale House Publishers for purposes of this review, however all opinions are my own.